New Diversities, published by the Max Planck Institute for the Study of Religious and Ethnic Diversity, is a peer-reviewed and open-access interdisciplinary journal seeking to promote debate and conceptual development around issues of diversity and social difference. It welcomes submissions that link substantive analyses with critical perspectives on the modes, politics, representations and consequences of various forms of social differentiation –including ability, age, class, ethnicity, gender, language, race, religion and sexuality– and their power-laden intersections.
New Diversities is open to contributions from a range of theoretical, methodological and regional orientations, and particularly encourages comparative and intersectional approaches. We are committed to making academic publishing more equitable and diverse, and thus strongly encourage submissions from scholars based outside of Western Europe and North America.
We publish content primarily in the format of curated special issues, but also invite submissions of individual research articles as well as reviews of books, films, conferences, and exhibitions. In seeking to harness the possibilities of an online publication, we encourage prospective authors to experiment with different formats and media, including narrative and dialogical writing and/or audio-visual materials. For inquiries, contact the editorial team at diversities(at)mmg.mpg.de.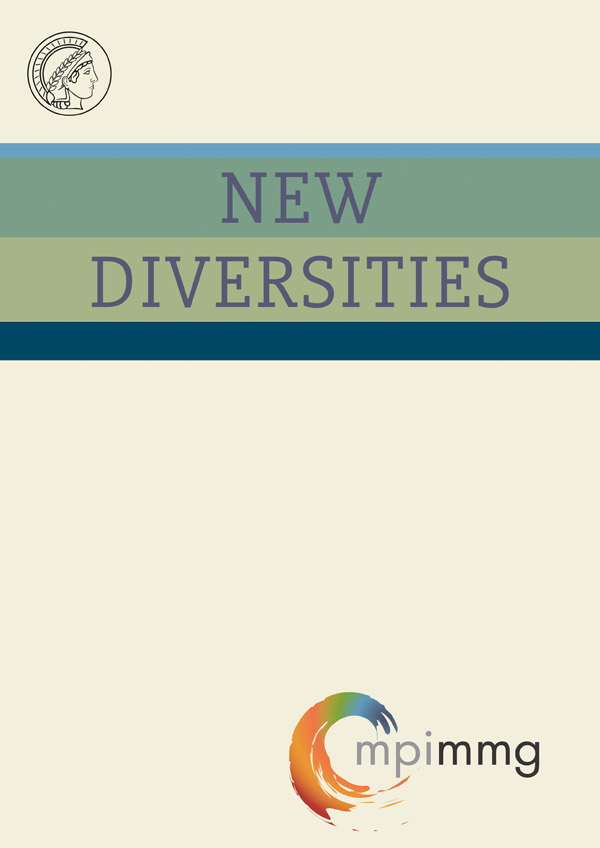 New Diversities • Vol. 23, No. 2, 2021
Urban Religious Pluralization: Challenges and Opportunities in the post-Soviet South Caucasus
Guest Editors: Tsypylma Darieva and Julie McBrien